Our Team
Teamwork  accentuates the strengths of each person in the group.   We are fortunate that we share the same work ethic and complement each other's abilities and interests. While working together selling real estate in the Sarasota/Manatee area for 25 years, we sometimes feel as if "We've Seen It ALL!!"  We really know the truth, however:  Every piece of property and every buyer and seller is unique. That means that every transaction is different, too. One of the things we love about our job is meeting such interesting people from all corners of the globe and helping them complete a successful real estate transaction, while helping them to determine their individualized list of wants vs. needs that leads to their own definition of success!
We both were teachers, and we've both been in other businesses before real estate sales. Those experiences have taught us to listen well and value clear communication. We raised our families in Sarasota, and we volunteer in our community.  We walk, shop, swim, dine, and enjoy the art, music, ballet, opera, and theater here.  We've developed a broad network of connections, so if we don't know the answer to your questions, we'll contact someone who will!  Sarasota is our home now (and we hardly ever miss 'up north', especially in the winter!!!) and we welcome you to treasure it just as much as we do. You aren't just a client.  You're our neighbor!
Our philosophy is simple:  Clients' needs come first!  There are many qualities and skills that go into being an excellent real estate professional:  integrity, in-depth community and market knowledge, willingness to do detailed research, marketing savvy, and effective negotiation skills.  Putting you first means that we have to continue learning how new technology will help us be more efficient in helping you. We continually update our network of local expert attorneys, title companies, lenders, home inspectors, and other professionals who will best meet your needs.
— Sue & Lee —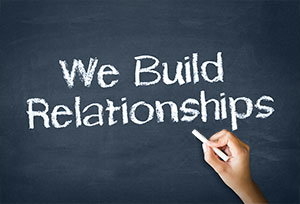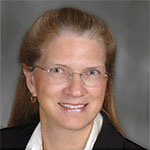 Susan Keal
Tel: 941.925.8253
E-mail: susan@sarasota.com
Michael Saunders & Company, Licensed Real Estate Broker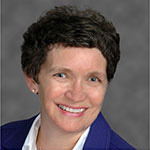 Lee Byron
Tel: 941.350.5542
E-mail: byron@sarasota.com
Michael Saunders & Company, Licensed Real Estate Broker
About Michael Saunders & Company:
Now in its fourth decade of service to Southwest Florida, Michael Saunders & Company has grown from a single small office into a network of 24 full-service offices—with more than 500 professionally trained associates and 150 staff members.  Powerful world-wide affiliations—including Christie's International Real Estate, Leading Real Estate Companies of the World, Luxury Portfolio International, the European Real Estate Network (EREN) and Mayfair International Realty extend the company's message to qualified buyers globally, ensuring the broadest possible exposure for our properties.
Michael Saunders & Company is ranked as the 75th largest brokerage in dollar volume in the latest Real Trends 500 Survey of the 500 largest brokerages in the U.S,; and is included among the 35 most influential Realtors in luxury real estate.